5 Must-Have Tips for Those Stressful Days – Sarah Uncut Episode 9
I literally heard myself slow down as this video progresses. LOL This was one stressful day …
Have you noticed how stressed out everyone is feeling these days?
I've been hearing this from clients and friends (and honestly, people in line at the grocery store or the airport).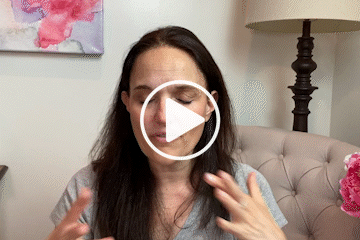 And I've been having a few days here and there where I find myself thinking, "How on earth did my life get this stressful?"
In fact, right before I sat down to share this little love note with you, I'd dropped off our pet lizard to visit his babysitter. Don't ask. I don't even know. 
I know you don't need me to tell you how stressed everyone is — you already know. So, let's get to the good stuff. The 5 tips are all yours!
Oh, and the podcast episode with Karen Foote that I mention in this episode is number 11: Staying Calm During COVID-19. You can check it out here: https://sarahwalton.com/karen/
We're all going to get stressed — welcome to being alive. But it doesn't have to feel quite this hard.
I looked back at the questions I get asked most often when I speak around the country (mostly on Zoom lately, thanks COVID), and my team and I whittled this down to the 12 most commonly asked questions.
I created answer for each question with a short video. You can check out the whole series here. Or Catch these episodes:
Want more in spiration and fun? Subscribe to my channels on:
Let's Be Friends
Sign up for my newsletter and receive the best and most up to date announcements in your inbox. And, receive my free Workbook, and send that "I just want to feel normal!" feeling packing.