Episode 25: How to Stop Doing Stupid Things When You're Scared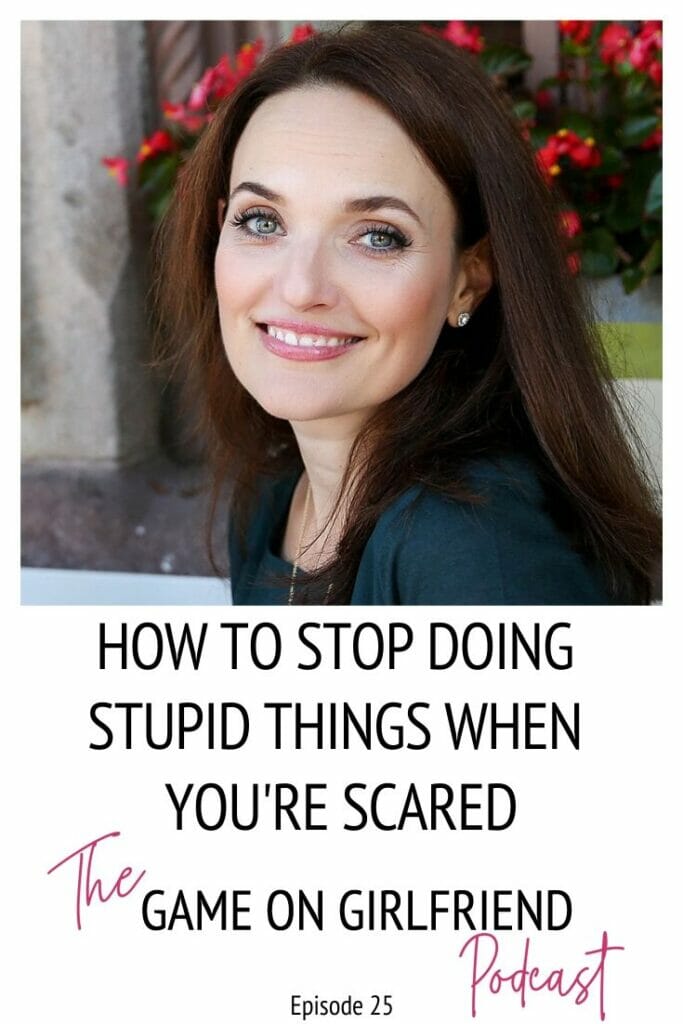 Are you ready to stop doing stupid things when you're scared?
There are a lot of people running their lives and their businesses out of fear right now.
Will I say the right thing? Will I do the right thing? What if no one cares? People might think I'm stupid. What if I fail? I might not do this the "right" way.
We put so much "stuff" in front of actually getting the work done, don't we? We allow things to take us off course, freak us out, or distract us from doing the work that might actually make us successful.
But, wait a second. What is fear, anyway? Where does it come from? Why do we react the way we do? And what can we do about staying on track?
In this episode, we're going to dive into fear, business, and so much more.
We'll talk firstly, about what happens when you're afraid (don't worry, you'll survive that part, I promise).
Secondly, we'll talk about the things you actually have control over when you're feeling scared, so you can get back a feeling of control.
Thirdly, we'll talk about our deep-seeded need to fit in.
Given the amount of social and economic change we're experiencing right now, oh, and that pandemic thing we're still living through, it's really important that you learn how to face your fears, and keep going.
So you know what I'm going to tell you, right? Most importantly, we need you. We need you to be bigger than your fears so that you can share your voice and vision with the world. Are you in?
Yeah, I thought so. But before you go …..
I have some news to share!
I'm excited to let you know, I'm running a 3-month Business Accelerator this summer! It will be from July through Sept to help you get set up for a great holiday season in an uncertain time. The goal of the Business Accelerator is to help you tackle one really serious project. So this is for those seeking high accountability and serious progress.
I'll only be working with a small handful of women, and over ½ the spots are already taken. So if you're interested in joining us, you can email us at support@sarahwalton.com.
As my friend Abby says, "Podcasts are a labor of love."
We love bringing you this content and we certainly hope you're loving it, too! One of the ways you can truly say thank you is to share what you're learning, take a second to rate the podcast, and let other people know that you're tuning in. We love our listeners!