Episode 55: VIP Pass: Ever Felt Powerless? Listen To This …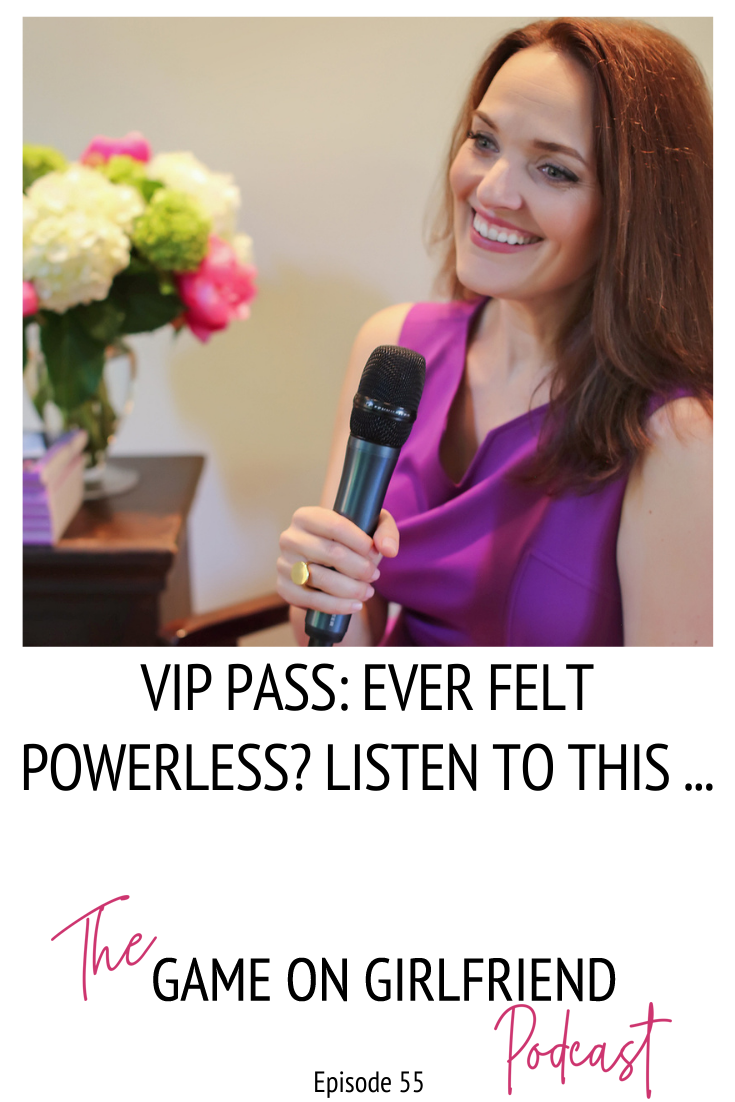 After such a challenging year for so many, I decided to gift my annual conference to as many people as possible by streaming it LIVE.
And you're about to hear part of Day 1, which is all about power. And if you've ever felt powerless, this episode is for you!
Now a few things I'd love for you to know about what you're about to hear:
Number one: I love this conference. Speaking in front of an audience is one of my favorite things to do and I feel so lucky that it's part of my job. Last year I was so sorry that I wasn't able to produce it for you.
Knowing that you'd be making travel arrangements, doing what you needed to do to protect your growth time – time that we all would have planned for and seen to for weeks and months in advance.
I love preparing for these conferences: picking out the flowers for you, shipping journals and pens and surprises ahead so you're delighted at every turn as you learn.
And most of all, the hugs and laughs and tears as we breakthrough beliefs that have robbed you of your dreams and we create a new future that matches who you are and what you really want.
Number two: We didn't get to do that for you this year and I didn't think that was right. So this year, we had to figure out a new way to deliver the content. And, after so many challenges and hardships, we wanted to deliver it to you for free.
So we did, and I hope you enjoyed every second of it.
The conference is 3 days long and each day has it's own theme:
Day one is all about power.
Day two is about passion.
Day three is about profit.
So, you're about to hear an excerpt from day one: power. You're going to hear how I define power, and a little bit about how you can get more of it, and stop feeling powerless.
Now, this is my definition of power, so you know it won't have much to do with force, or the idea of "taking over" or manipulating others.
No, this is more about you being powerful in your own life. Asking for what you need, creating life on your terms. And, a bit about how and why, you've been giving power away.
We've worked to edit this in a way that it stands on it's own, and we hope you enjoy it.
Pop in those earphones and enjoy.
Great news! If you love what you hear, the entire conference is now available for you to own, forever. Watch the videos and interviews over and over again – and reuse the exercises every time you feel stuck.
You can purchase the entire event for only $37 by clicking here.
Don't miss last week's Episode 54: How Entrepreneurial FOMO Can Kill Your Business