Episode 68: Mindful Living Isn't Just About Yoga and Green Drinks, It's About Your "Stuff"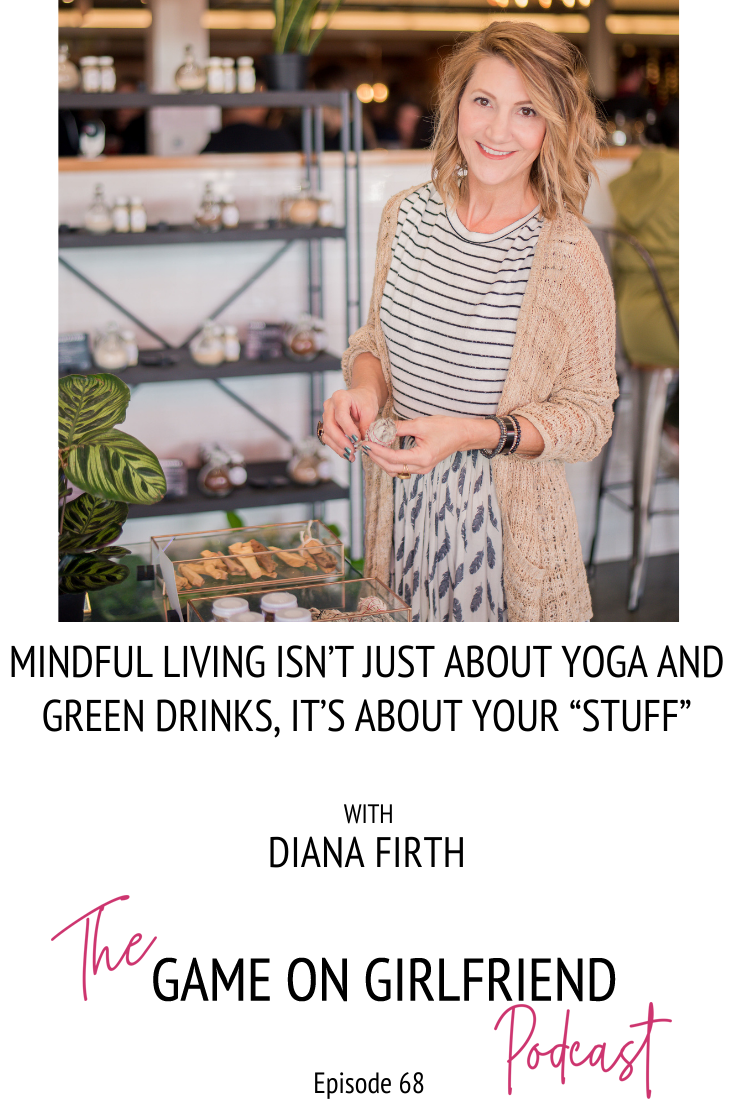 This episode was so much fun to record because Diana and I have been friends for over 25 years (I still can't believe that, but whatever. It's true. LOL)
Diana has been an organizer, stager and designer in the Washington DC area for over 11 years. And during that time, she got to see how people were really living.
Not that, "Hey! Company-is-coming-let-me-clean-up kind of living. No. The real kind of living. The living that means your electric bill is in your bedroom, and your old love letters are under your bed, and the plastic recycling is piling up in your kitchen because you haven't been able to put it in the bin yet—that kind of living.
Once COVID hit in March of 2020, Diana realized that while she loves organizing and helping people with their spaces, the "mess" would come back after leaving. So she decided to shift her business's focus to mindful living when it comes to our "stuff."
Now she helps her clients create mindful living through homes that help them focus their energy, balance their lives, and manifest their greatest desires.
During our conversation, we talked about what our eyes are seeing and how that drains our energy. (Think yesterday's coffee cup on your desk – I'm totally guilty of this from time to time. Bills where they shouldn't be or old clothes wilted flowers or the kids' toys).
We also talk about the importance of the bedroom (I love this part!) and how critical it is that we're mindful of our possessions and why we buy them, and sometimes, even more importantly, why we keep them.
Every time I have the opportunity to talk to Diana, I always want to redecorate my bedroom (LOL!) Or, clean off my desk. She's incredibly inspiring, and the fun she brings to the conversation is palpable and helps spur actions you probably wouldn't take otherwise.
If you'd like to take advantage of Diana's offer for her $85, 30-minute session, simply click here and click the purple button under the service you'd like to talk to her about.
We reference Episode 59 of the podcast, "What That Mess In Your Office Really Means," which you can check out by clicking here.
Pop in those earphones and let's get to it!
If you'd like to keep in touch with Diana, you can find her here:
Website: www.simplifywithdi.net
Facebook: @simplify with Di
Instagram: @simplifywithdi
Don't miss last week's Episode 67: Demand What You Need