Episode 49: The One Thing You Need to Scale Your Business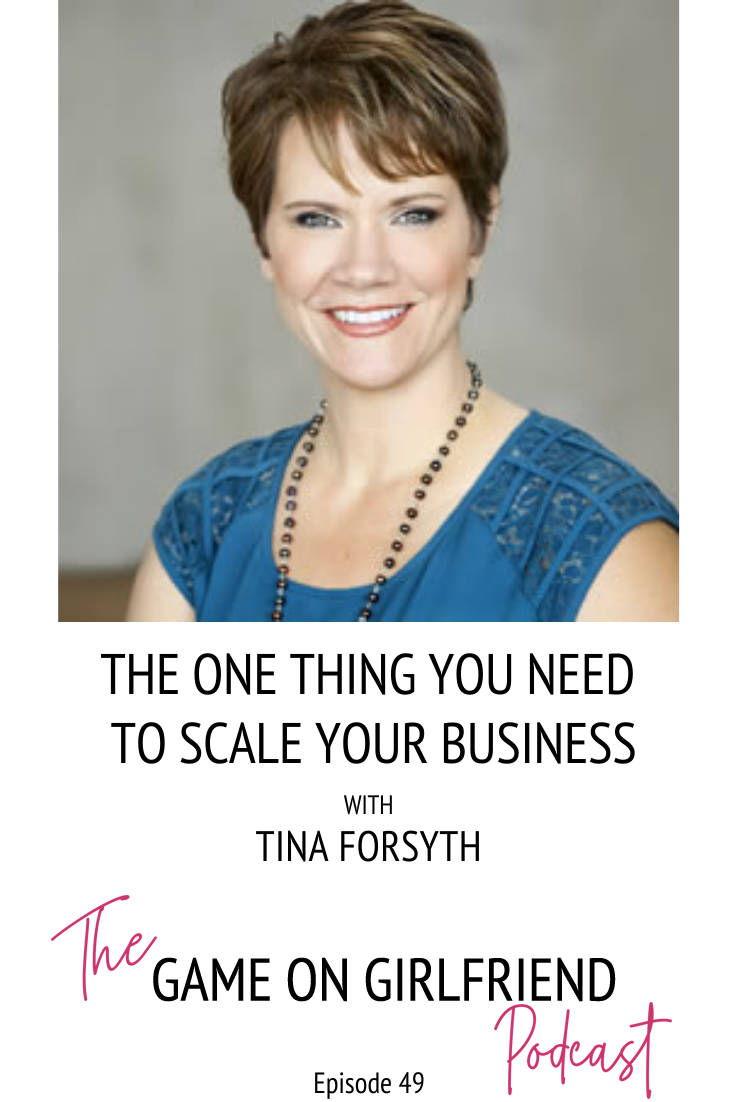 Your business has been growing. It feels good. You're really proud of what you've created. And then …
… you realize you forgot to respond to an important DM on Instagram.
And, you know you worked until midnight last Tuesday, but you're not even sure what you were working on.
Then your mind starts reeling and next thing you know, you're thinking about a strategy for your future—but it's fleeting, something like this:
"I need a strategy! Wait, which strategy? What was I just thinking about? Ugh, I need to clean my desk. Did I eat yet?"
Sound familiar? Well, fortunately, today's podcast guest is an expert at how to work through this season in your business growth … and how to come through with flying colors.
After starting her own coaching business in 2000, Tina Forsyth quickly came to see the need to partner visionaries with high-level support.
She's the author of the upcoming book "Hire Up," founder of the International Association of Online Business Managers, and creator of the Certified OBM® Training—the only program of its kind to train high-end virtual managers.
Tina works with visionaries and business leaders to create the team they need to expand into their full potential.
If you've never heard of an OBM or online business manager, it refers to a strategic thought partner for your business. And, you'll want to listen to Tina's advice on when to hire an OBM and when to hire other types of support to help scale your business.
And, of course, she also shares her journey of creating the OBM industry and what she sees for the future.
Also, what I really enjoyed while about to Tina, is her direct nature. You'll hear how thoughtful she is and also how quickly she can assess and direct—making her the ideal online business manager.
After listening in on today's episode, you'll walk away with a clear vision about what high-level support looks like. You might even breathe a sigh of relief knowing that there are people out there who can support your business in the way you really need.
You can find out more about Tina here:
Website: www.onlinebusinessmanager.com
Click here if you're interested in hiring an OBM
Don't miss last week's Episode 48: The Skill of Listening