"ATTENDING SARAH'S EVENT CHANGED MY LIFE. BECAUSE I DECIDED TO GO, I'M NOW LIVING MY BEST LIFE."
- TASHA BLASI
A fully-immersive, expansive experience for women.
 You'll laugh 'till you cry,
meet new friends
 and finally confront that voice in your head that says,
"I KNOW THERE'S MORE FOR ME."
You'll be learning directly from Sarah Walton 10-year veteran entrepreneur, on the three topics that women are using more than ever before:
Power, Passion & Profit
"I'D LISTEN TO SARAH OVER TONY ROBBINS ANY DAY. AND THAT'S SAYING A LOT BECAUSE I LOVE TONY ROBBINS."
- JENNIFER H.

You're ready for more. I know that, because you're here.
Challenge yourself to build your biggest, boldest life at Power Passion & Profit.
You deserve the best life you can imagine, filled with happiness, laughter and accomplishment.

You'll know what you need to do first, then what to do next, and then what to do after that.
No more journaling for hours on end, wistfully wishing for more, but not knowing how to get there.

You'll stock up your mental and emotional toolkit to take those steps with confidence.
You deserve to feel happy, whether you're designing your new business, shopping for a dress or cooking dinner.
Passion isn't just about teenage vampire romance novels, this is about feeling that tingle of excitement and joy, every day.
Money is the most powerful tool we have access to right now, let's get more of it in your hands.
You're ready to wake up in the morning knowing that you're in control of your life,
that you're living a life you love: A life that you don't need to escape from.
That is the ultimate in self-care.
Knowing that you matter, that you're seen and that you're striving to make the impact you want to make.
WHAT WILL POWER, PASSION & PROFIT REALLY BE LIKE?
We made you a special video to answer that exact question.
Check it out...

"I THINK I KNOW 'ALL THIS STUFF'. I THINK I GET IT. AND THEN SARAH STARTS TALKING AND EVERYTHING CHANGES."
- WENDY CICCHETTI

DAY 1: POWER
Wednesday, October 23
Session 1: 9:00-12:00
Stop waiting, start getting what you want out of your life
No power means no impact
The definition of "Power" for women during a time of massive transition
The biggest pitfall we run into when looking to be more powerful
Setting up your goals for this event

Lunch: 12:00-1:30
LUNCH + Q&A with SARAH (for VIPs)

Session 2: 1:30-3:00
You're old enough now - what are you waiting for?
Start acting on what you learn
Allow your life to tell you who needs you to be powerful and why
Knowing when (and how) to say no
The specific skills you'll need to practice to become more powerful in your life
Session 3: 3:00-5:00
3 myths we've all been taught that keep us from being more powerful
The role of confidence in your life's work
Being powerful in communication - especially when it's hard
Q&A - Live coaching
DAY 2: PASSION
Thursday, October 24
Session 1: 9:00-12:00
It's not about "finding your bliss" (Sorry!)
Catalogue of your life's experiences 
What do people come to you for?
Turning passion into motivation and action
Lunch: 12:00-1:30
LUNCH + Q&A with SARAH (for VIPs)
Session 2: 1:30-3:00
5 things you've already decided about yourself and your passion - whether you know it or not
Letting go of experiences that trained you to believe you "couldn't"

Live & create from your potential
Create your new future from scratch
Session 3: 3:00-4:00

SPECIAL PANEL PRESENTATION
COFFEE BREAK

Session 4: 4:00-5:00
3 ways fear keeps us from living with more passion - and how to move through them
Communicate your passion in everything you do
Managing your energy on a daily basis while still being passionate
The key to success: Reconnect to your passion before going out into the world
A specifically designed morning practice to keep your passions in life front and center
Q&A - Live coaching
DAY 3: PROFIT
Friday, October 25
Session1: 9:00-12:30
Uncover your hidden relationship to money and what it means
Redesign your relationship to money
Different design structures for your budget: How to save, spend and reinvest
Why having more money is critical for women
Group Sharing
Final Q&A, Pictures and Goodbye
LIFE IS COMPLICATED, EXCITING and SOMETIMES...CONFUSING

The daily demands are no joke. Your kids don't know where their soccer cleats are, your husband is stressed out from work, and you're supposed to be skinny and only cook organic dinners.
You don't want to be a bore when your friends call, so you need to stay up on The Bachelor, have a home that's Joanna Gaines worthy, be as warm and welcoming as Jennifer Garner and as business savvy as Reese Witherspoon.
It's Your Time!
Get crystal clear on what you want, and how to get it.
Give expectations the heave-ho and start flexing your gorgeous-self, your way.
Understand your own gifts and experiences and how you can use them to support yourself and others.
Develop a strong relationship with money and understand what makes it work for you.
Take control of your daily life in a gentle, focused way that keeps you surrounded by love and clarity.
I'M SO EXCITED! I'M DEFINITELY COMING!
One seat to the full Power, Passion & Profit Event
Journal for notes and memories
Access to our discounted hotel rate
First dibs on seats and special swag
Healthy lunch on Wednesday & Thursday
Special Q&A with Sarah during lunch
VIP cocktail party on Thursday evening
New lease on life, and your biggest boldest dreams yet, incredible new friends and life-long memories
One seat to the full Power, Passion & Profit Event
Journal for notes and memories
Access to our discounted hotel rate
First dibs on seats and special swag
Healthy lunch with other VIPs Wednesday & Thursday
Special Q&A with Sarah during lunch
VIP cocktail party Thursday evening
New lease on life, and your biggest boldest dreams yet, incredible new friends and life-long memories
MEET YOUR HOST & TRAINER, SARAH WALTON
I'm a Salt Lake City native, now a mom to two, wife to one, living outside of New York City. With a dream to succeed and $200 in my pocket, I moved to the Big Apple with visions of Doris Day and Mary Tyler Moore in my head.
I wanted to be a "woman in the city" with an exciting job, a cute apartment and Sex in The City shoes.

Happy to say, I accomplished that. But one day, while sitting in my beautiful glass corner office, I found myself starting at the fica tree I kept there, listening to the clock ticking away the seconds of my life and thinking...
Is this all there is? Are you kidding me? This it IT?
As I watched a leaf fall off that tree and hit the floor, I new that was it. Something had to change. My life was meant for more, but I was going to have to make it happen.
I quit my job and turned my talents, business acumen and secret desire to be a stand up comic into a business for women.
That was 10 years ago.
I've now been featured on The Today Show, Buzzfeed magazine and The Huffington Post for my work helping women launch businesses they LOVE.

I've designed online courses, a 1:1 mentorship program and this Power, Passion & Profit live event.
As a self-confessed personal development junky, I've been studying the science behind happiness, productivity and success for over 15 years.
This conference is a results of all that work. I can't wait to watch you grow, inspire others and change the world with your new perspective on life.
Some have said I've become the go-to source of inspiration, no-nonsense training and practical integration for women in business. *blush*
I wanted more, so I created more. Now I speak across the nation, offering my courses and workshops, all designed to put more money in the hands of more women.
THE BASICS: WHEN, WHERE & HOW MUCH FUN!

October 22-25, 2019. We'll wrap up on the 25th around 1:00pm so participants can make it to the airport for earlier flights.
The Fountain View in Farmington, UT.
It's about 20 minutes north of the Salt Lake City airport.
We'll be announcing fun activities outside conference hours! Hikes, yoga, drinks and more!
Take time to be outside and take in the natural beauty of those Utah mountains, and the crisp fall air.
Yes please! Upgrade to VIP and have special lunches with Sarah and some of your new best friends! You'll also get early access into the conference room before every session and open Q&A sessions with Sarah over lunch.
WHAT MAKES THIS EVENT DIFFERENT?

So many events are focused on only one thing:

"MAKE MORE MONEY!" "GROW A BUSINESS!" "BE MORE PRODUCTIVE!"
You're not a compartmentalized human being.
You're a whole woman. A complex human being who has dreams, drive, emotions and a life.
We're going to be talking about stepping into the control and freedom you've been craving, without apology.
You won't leave you feeling frantic or overwhelmed about everything you "should" be doing.
Instead, you'll be learning powerful tools and strategies you can implement with ease. 
If you're looking for a loud DJ, a blaring horn or 10,000 of your "closest friends", this isn't the event for you.

We won't have drive-bys from famous "celebrity" speakers who flit in and out and charge you for photos at a step & repeat.
This is an intimate, focused, training event, just for you.

You're up for making big, bold changes in your life, and I'm here to help you get what you want.

WHAT WOMEN LIKE YOU ARE SAYING...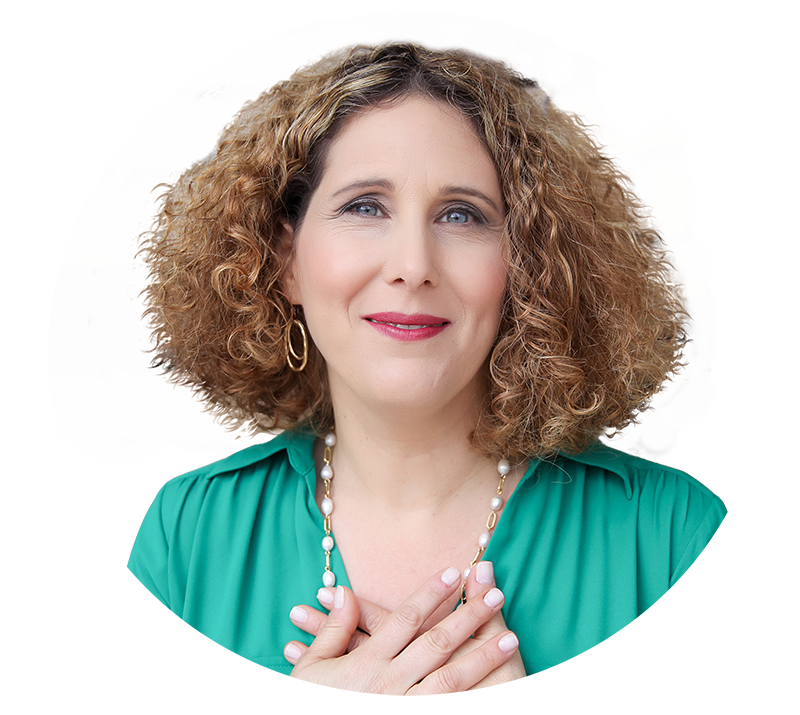 When Sarah's on stage, the room lights up and everyone is mesmerized by her presence.
The messages she shares are very encouraging and truly inspiring.
Having Sarah in my life is amazing.
Ally
SARAH'S THE REAL DEAL
Not only does she have serious business experience and knowledge to share, but she's engaging, energetic and fun.
You want to be in her presence.
She knows when to push you, when to support you and how to lead you to a new level.
I now have new confidence in my ability and a long term vision of my personal and professional success.
She's given me tools and strategies to take immediate action and see real results.
I feel supported by the community she creates, because we all share drive and passion.
She's a no-nonsense, no-fluff mentor who cares deeply about her community and their success.
Mallika
I was in awe by just how inspirational she is and how passion she lives with! And she pursues all of that and how much she wants to share that with everyone.
She's an engaging speaker and I had a fantastic time learning and sharing with the community she creates.
Tracy
She's so charismatic! When Sarah speaks, it's like a show.
She really connects with you and makes you feel special, even when there's tons of people around. You feel like you're the one she wants to talk to and make a difference with.
She helps me see clearly, so I'm not guessing what I want to do, I know what I want to do.
She is so at ease as she teaches you, which makes me feel at ease too. I love listening to Sarah. If you have the chance, go. Without a doubt, go.
Rama
I just love watching her speak! She's just phenomenal. The way she approaches people.
She's just so relatable. You really feel like you're just listening to a good friend.
If you have the chance to see her live, run, don't walk.
Liliana