"ATTENDING SARAH'S EVENT CHANGED MY LIFE. BECAUSE I DECIDED TO GO, I'M NOW LIVING MY BEST LIFE."
- TASHA BLASI
Stay tuned fore more news on our next live event!
If you'd like to stay in touch and be notified when we head to your city, just enter your first name and email address below.
See you soon!

"I'D LISTEN TO SARAH OVER TONY ROBBINS ANY DAY. AND THAT'S SAYING A LOT BECAUSE I LOVE TONY ROBBINS."
- JENNIFER H.

"I THINK I KNOW 'ALL THIS STUFF'. I THINK I GET IT. AND THEN SARAH STARTS TALKING AND EVERYTHING CHANGES."
- WENDY CICCHETTI

I'm a Salt Lake City native, now a mom to two, wife to one, living outside of New York City. With a dream to succeed and $200 in my pocket, I moved to the Big Apple with visions of Doris Day and Mary Tyler Moore in my head.
I wanted to be a "woman in the city" with an exciting job, a cute apartment and Sex in The City shoes.

Happy to say, I accomplished that. But one day, while sitting in my beautiful glass corner office, I found myself starting at the fica tree I kept there, listening to the clock ticking away the seconds of my life and thinking...
Is this all there is? Are you kidding me? This it IT?
As I watched a leaf fall off that tree and hit the floor, I new that was it. Something had to change. My life was meant for more, but I was going to have to make it happen.
I quit my job and turned my talents, business acumen and secret desire to be a stand up comic into a business for women.
That was 10 years ago.
I've now been featured on The Today Show, Buzzfeed magazine and The Huffington Post for my work helping women launch businesses they LOVE.

I've designed online courses, a 1:1 mentorship program and this Power, Passion & Profit live event.
As a self-confessed personal development junky, I've been studying the science behind happiness, productivity and success for over 15 years.
This conference is a results of all that work. I can't wait to watch you grow, inspire others and change the world with your new perspective on life.
Some have said I've become the go-to source of inspiration, no-nonsense training and practical integration for women in business. *blush*
I wanted more, so I created more. Now I speak across the nation, offering my courses and workshops, all designed to put more money in the hands of more women.
WHAT WOMEN LIKE YOU ARE SAYING...

She's so charismatic! When Sarah speaks, it's like a show.
She really connects with you and makes you feel special, even when there's tons of people around. You feel like you're the one she wants to talk to and make a difference with.
She helps me see clearly, so I'm not guessing what I want to do, I know what I want to do.
She is so at ease as she teaches you, which makes me feel at ease too. I love listening to Sarah. If you have the chance, go. Without a doubt, go.
Rama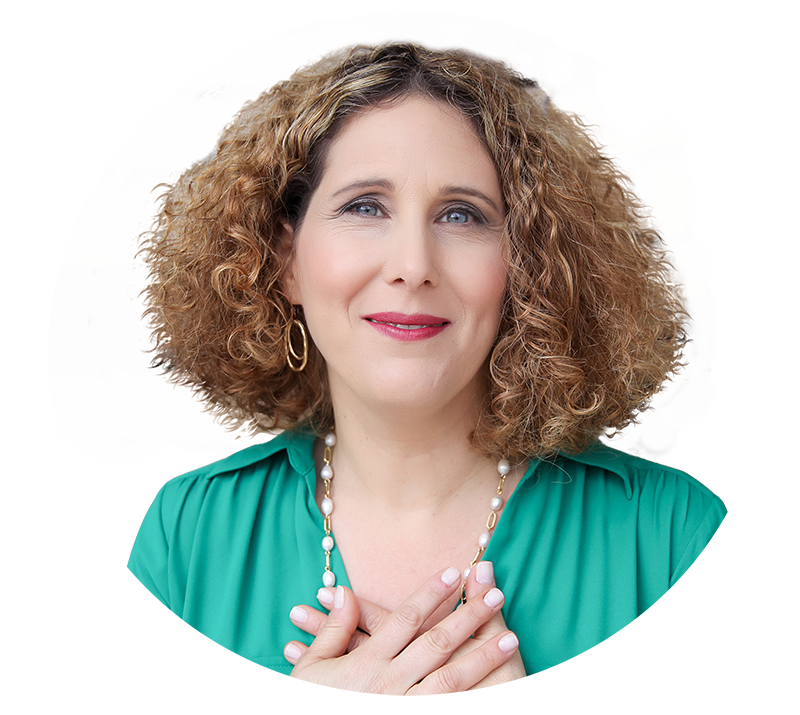 When Sarah's on stage, the room lights up and everyone is mesmerized by her presence.
The messages she shares are very encouraging and truly inspiring.
Having Sarah in my life is amazing.
Ally
I was in awe by just how inspirational she is and how passion she lives with! And she pursues all of that and how much she wants to share that with everyone.
She's an engaging speaker and I had a fantastic time learning and sharing with the community she creates.
Tracy
I just love watching her speak! She's just phenomenal. The way she approaches people.
She's just so relatable. You really feel like you're just listening to a good friend.
If you have the chance to see her live, run, don't walk.
Liliana
SARAH'S THE REAL DEAL
Not only does she have serious business experience and knowledge to share, but she's engaging, energetic and fun.
You want to be in her presence.
She knows when to push you, when to support you and how to lead you to a new level.
I now have new confidence in my ability and a long term vision of my personal and professional success.
She's given me tools and strategies to take immediate action and see real results.
I feel supported by the community she creates, because we all share drive and passion.
She's a no-nonsense, no-fluff mentor who cares deeply about her community and their success.
Mallika