A Day In The Life Of A Coach – Sarah Uncut Episode 13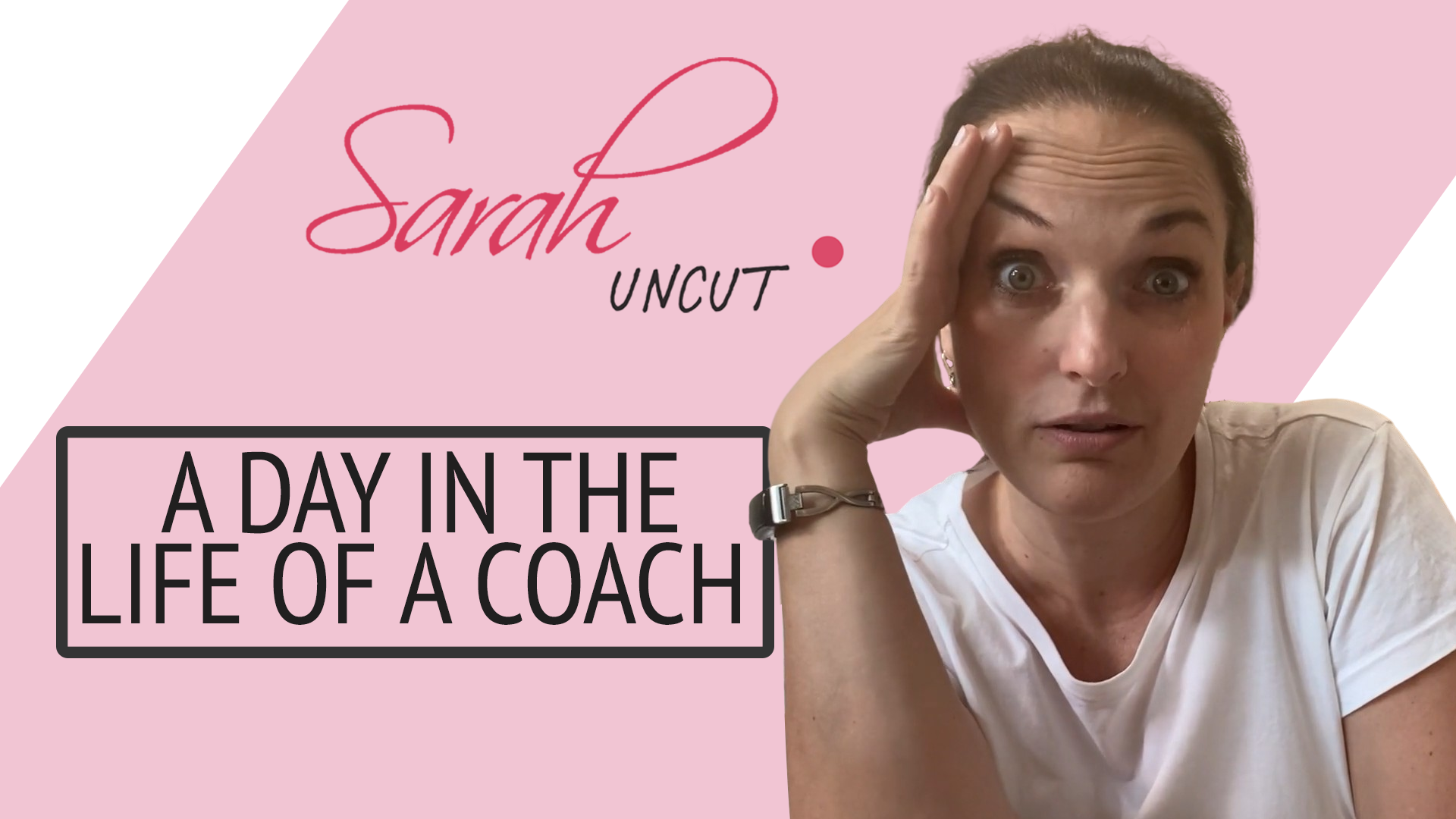 Have you ever wondered what a coach really does all day?
I've been out of my house for 7 weeks, and OMG
… you'll see what it all really looks like in my house right now.

Like really, what is it like to be a coach?
How do you manage your time every day if you're a coach?
Is being a coach really a career path?
Can you make a good living being a coach?
In this video, I let it all hang out: From the apple that's been sitting on my desk for 90 minutes (gross!) to baking bread and dancing in the kitchen, to client calls, work with my "Work Wife" Rita, and working in my Sprints.
And for good measure, I take you through my actual closet (no, I'm not kidding, I've been asked what it really looks like so many times!) and my bathroom.
It's all real, it's all here, I hold back nothing.
As promised, here are the recipes I made in the video:
Focaccia bread: https://www.inspiredtaste.net/19313/easy-focaccia-bread-recipe-with-herbs/
Vegan tomato soup: https://www.noracooks.com/vegan-tomato-soup/
Stay tuned for the Freedom Calculator link! It will be up tomorrow.
And, because I received questions about where I get some of the product I have in the video, here are the links for you:
The Life-Changing Art of Tidying Up is here (if you haven't read it yet, do yourself the favor and pick it up)
My Makeup Bag is here
Grab my Travel Purse here
The Jewelry Bag is here
Here's my Toiletries Bag
The links above go to Amazon. As an Amazon Associate I earn from qualifying purchases.
If you have any specific questions about anything I shared in this video, feel free to pop a comment below and let me know! I'm happy to answer.
I looked back at the questions I get asked most often when I speak around the country (mostly on Zoom lately, thanks COVID), and my team and I whittled this down to the 12 most commonly asked questions.
I created answer for each question with a short video. You can check out the whole series here. Or Catch these episodes:
Want more in spiration and fun? Subscribe to my channels on:
Let's Be Friends
Sign up for my newsletter and receive the best and most up to date announcements in your inbox. And, receive my free Workbook, and send that "I just want to feel normal!" feeling packing.