FEELING ANXIOUS? OVERWHELMED?
OUT OF CONTROL?

You're not alone.

But you know what we always have control over, right?
HOW WE RESPOND.
I know who you are.
You're a powerful woman, with so much to offer, and right now, the world needs you at your best.
I've created a simple, but powerful, worksheet for you to get you back in control.
I'm offering it for free because it's so important for you to be strong, wise and powerful.

Just fill out your info below and I'll send it to you.
It's time to go from frantic and nervous, to leading with confidence.
YOU CAN ALWAYS CONTROL HOW YOU RESPOND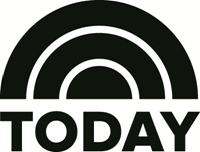 Sarah Walton is a business mentor who's been featured on The Today Show, Buzzfeed magazine and The Huffington Post.
She's the creator of The Money Mindset Course, The Heart-Centered Business Bootcamp, Power Passion & Profit monthly training and The Manifest Mastermind.
Sarah's become the go-to source of inspiration, kick-ass teaching and practical integration for women in business.
She's run her profitable business for over 10 years. She speaks across the nation, offering her courses and workshops, all designed to put more money in the hands of more women.
She lives with her husband and two children in New Jersey.

KNOW WHO YOU WANT TO BE. DON'T REACT, LEAD. GET BACK IN CONTROL.