5 HABITS THAT ARE KILLING YOUR BUSINESS
Get off the entrepreneurial "hamster wheel".
It's time to scale and grow your business.

GET INSTANT ACCESS NOW!
Go from frantic and panicked to focused and successful.
Stop jumping from strategy to strategy

You love your business.
You created it to honor your gifts and talents and to make an actual living.
But right now you're worried that YOU are the reason it's not working like you need it to.

You jump from tactic to tactic, funnel to funnel and hack to hack because you see other "successful" people doing it.
Why does someone else's "proven strategy" work, but it doesn't work for you?
What's the difference between those "successful" entrepreneurs, and those who try over and over again, but never achieve the success they're chasing?
Successful business owners have mastered their thinking.
You haven't done that yet. But you will.
Join me for my LIVE workshop: 5 Habits That Are Killing Your Business
5 HABITS THAT ARE KILLING YOUR BUSINESS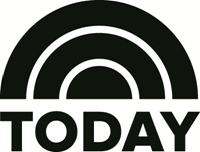 Meet your host and trainer, Sarah Walton

I'm a Salt Lake City native, now a mom to two, wife to one, living outside of New York City.
With a dream to succeed and $200 in my pocket, I moved to the Big Apple with visions of Doris Day and Mary Tyler Moore in my head.
I wanted to be a "woman in the city" with an exciting job, a cute apartment and Sex in The City shoes.

Happy to say, I accomplished that. But I never fit into the corporate mold.

One day, after a serious, "Is this all there is?" moment, I quit.
I turned my talents, business acumen and secret desire to be a stand up comic into a business for women.
That was 10 years ago.
I've now been featured on The Today Show, Buzzfeed magazine and The Huffington Post for my work helping women grow businesses they LOVE.

I've designed online courses, a 1:1 mentorship programs and my signature Business Accelerator.
As a self-confessed personal development junky, I've been studying the science behind happiness, productivity and success for over 15 years.
Understanding these 5 habits is a result of that work. After I teach you how to break these habits and scale your business, you'll be able to grow, inspire others and make your business work for you.
Some have said I've become the go-to source of inspiration, no-nonsense training and practical integration for women in business. *blush*
I wanted more, so I created more. I'll teach you how in this LIVE workshop.

Now I speak across the nation, offering my courses and workshops, all designed to put more money in the hands of more women.
Learn the 5 habits that are killing your business.