LIVE Training
with Sarah Walton
3 Steps to Launching a Business You'll LOVE
Learn the 3 easy steps that will take you from
baffled to focused and successful.
What makes a business successful

(it's not always about the shoes and bags, just sayin')

The 3 pillars of a heart-centered business

What the heck a "heart-centered" business is and why you should own one

Why your friends love you

(and how to turn that into a business)

How to brainstorm new profitable ideas whenever you want

Who your perfect client is (BTW, she's waiting for you - like, right now)
The secret to claim and master your market

(without being gross)

How to stay focused, even when you want to watch The Marvelous Mrs Maisel and eat Doritos

3 STEPS TO LAUNCHING A BUSINESS YOU'LL LOVE!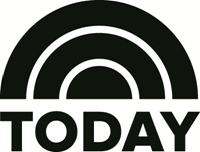 Sarah Walton is a business mentor who's been featured on The Today Show, Buzzfeed magazine and The Huffington Post.
She's the creator of The Money Mindset Course, The Heart-Centered Business Bootcamp, Power Passion & Profit monthly training and The Manifest Mastermind.
Sarah's become the go-to source of inspiration, kick-ass teaching and practical integration for women in business.
She's run her profitable business for over 10 years. She speaks across the nation, offering her courses and workshops, all designed to put more money in the hands of more women.
She lives with her husband and two children in New Jersey.

OWN YOUR EXPERTISE. TRUST YOUR TALENT. LAUNCH YOUR BUSINESS.